Uncategorized
Phoenix Calida Talks About Lori LightFoot And #DaiLee Being Charged
CALL IN AT 347-857-3937
A viral video of the assault and initial minor charges against the attacker sparked angry protests in the streets of Dallas. It's hard to believe that the communication failure was an oversight. Reporters asked the police chief about blindsiding Creuzot.
"Often times information gets to you at a slower pace than we would like," she said. "So our goal is never to blindside the district attorney. And if that was the case, we will work to make sure that doesn't happen in the future."
Before her life changed irrevocably, Folake Oduyoye was an ordinary woman, working as a fashion designer in the bustling city of Lagos, Nigeria. She loved her job, her husband Adeyemi Oduyoye recalls. He would plead with her not to work too late, so that they could leave at the same time each day and head home together to take care of their three young children. "I used to tell her, do your best and leave the rest until tomorrow," Adeyemi says, smiling a little.
But when Folake went to hospital to deliver their fourth child in late August of 2014, the familiar rhythm of their lives was suddenly upended. She developed an infection after her C-section and was referred to a government facility, the Lagos University Teaching Hospital (LUTH), for emergency care. Her lengthy time in ICU racked up a fee of almost 1.4 million Naira (approx. $4,000) that became impossible for her and her husband to pay. When it was time for her to be discharged, Adeyemi alleges that the hospital refused to let her go.
Instead, they moved Folake to a guarded ward, where she was imprisoned alongside other patients who couldn't pay their medical bills, her husband claims.
At 16, Sara Kruzan killed her pimp and got life in prison. Now, a new bill would help children like her get a second chance.
On Thursday, Rep. Bruce Westerman (R-Ark.) introduced a federal bill that aims to protect child victims of trafficking or sexual assault who commit crimes against their abusers from spending most of their lives in adult prisons.
The legislation is part of a package of three juvenile justice bills that would also ban courts from sentencing any child to life without parole and would reduce the number of juveniles who receive mandatory minimum sentences in adult court.
If passed, it would be the first federal legislation to recognize that children who are sex trafficked and abused are victims themselves and that no juvenile deserves to die behind bars.
Westerman says the fact that trafficked children have been "victimized in some of the worst ways you can imagine" before they harm their abusers is often overlooked in the court.
"It's almost like they are being abused twice," the congressman said. "They've obviously had their rights infringed upon by traffickers or sexual offenders, and then they are being punished by the justice system for a lot of times, what I would classify as self-defense."
The issue of how sex trafficking victims are unfairly punished by the criminal justice system garnered national attention in January when Cyntoia Brown was granted clemency after receiving a lifelong prison sentence for killing a man who had hired her for sex. At the time she was 16 and living with a pimp known as "Kut Throat" who raped her and forced the teenager into prostitution.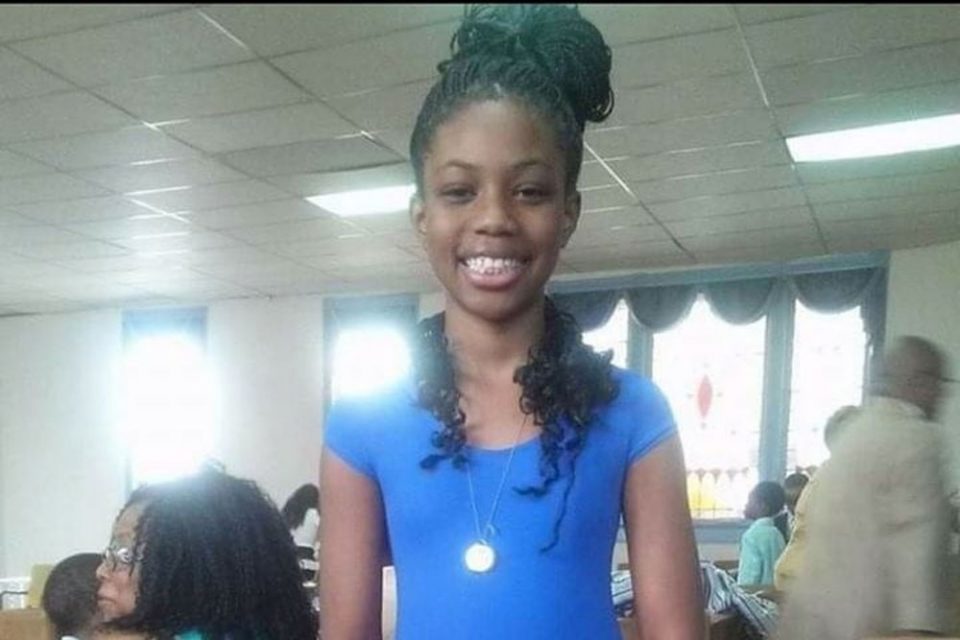 By all accounts, Sylvia McGhee, 14, was a bright and outgoing middle school student who had a full life ahead of her. Now her family is grieving and wondering why Sylvia snuck out of the house in the early morning hours of March 30, 2019, only to be found dead a short distance away from her home in Canton, Ohio.
According to Canton police, Sylvia's body was found just a few blocks away from her home around 4 a.m. with a gunshot wound to the back of her head. She was pronounced dead at the scene at 5:01 a.m., according to the Stark County Coroner. Police have poured over Sylvia's cellphone and social media postings and have identified two suspects. The suspects are reportedly 13 and 14 years old and were allegedly her friends.
Vicki Marble on equal pay resolution
MONTGOMERY, Ala. —
Alabama could be the latest state to consider an abortion ban as supporters hope to spark legal challenges to revisit Roe v. Wade, the 1973 U.S. Supreme Court decision that legalized abortion.
Rep. Terri Collins said she plans to introduce legislation Tuesday that would make it a felony to perform an abortion in Alabama at any stage of pregnancy. The only exemption would be for the health of the mother.
Collins, a Republican from Decatur, said the intent is to ignite a legal challenge and get the U.S. Supreme Court to revisit the 1973 decision that legalized abortion.
Randall Marshall of the American Civil Liberties Union of Alabama predicted the proposal would be challenged and struck down.
WALTERBORO, S.C. — The father of a South Carolina fifth-grader who died last week after a fight at her elementary school is demanding answers over his daughter's death.
Ten-year-old Raniya Wright died Wednesday, two days after suffering injuries when a fight broke out in her a classroom at Forest Hills Elementary School in Walterboro, South Carolina, about an hour's drive west of Charleston.
Authorities have not released details of her injuries or specified how they were sustained.
Wright's father, Jermaine Van Dyke will address reporters Monday morning at a media conference outside the school, according to his attorneys.