capitalism crimes
Environmental
health care
Post Racial\
Science/medical
From 2015 To The New Decade – Cancer Increases In Houston, Texas
June 19, 2015
The Texas Department of State Health Services today released an assessment showing more cases of certain types of cancer than expected in parts of eastern Harris County compared with the rest of the state. The assessment, conducted in response to community concerns, looks at reported cases of cancer and does not attempt to determine possible causes.
The most notable findings include a greater-than-expected incidence of childhood glioma in one census tract, a greater-than-expected incidence of childhood melanoma in another census tract and a greater-than-expected incidence of childhood retinoblastoma in two census tracts. While these cancers are rare and few total cases were identified, the analysis determined that these findings are significant enough to warrant a discussion of whether additional study is feasible.
HOUSTON – A cancer-causing chemical has been found near homes in the Fifth Ward area, and residents are saying it's killing them.
Saturday, the City of Houston Health Department joined with community leaders to speak with them about the sickness they say is spreading through their neighborhoods.
"Everybody around here dies with cancer- everybody," says Alberta Smith, a long-time resident of Fifth Ward. The mother of seven says one of her sons died of cancer and another was diagnosed in 2018.
The Texas State Department of Health Services found higher than normal rates of cancers in Fifth Ward neighborhoods near a former creosote facility; the facility was located in a railyard formerly owned by Southern Pacific Railroad.
So far, 110 homes have been found to be sitting on contaminated groundwater.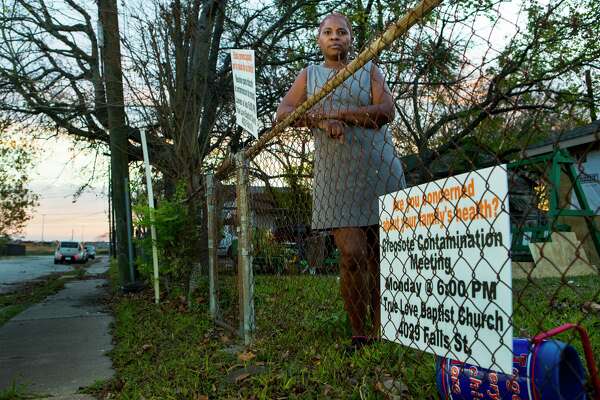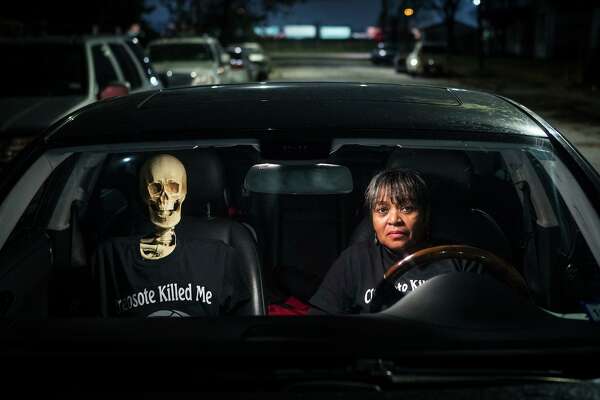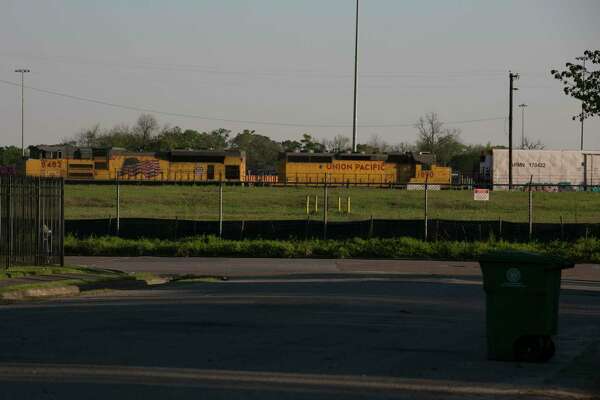 The Texas Department of State Health Services assessment that found a cancer cluster in the north Houston neighborhoods of Fifth Ward and Kashmere Gardens was not disclosed to residents for nearly four months after the conclusion was reached.
The study, which was public in August but not communicated to residents until early December, according to residents and city officials, has spurred calls from politicians and local officials for more health studies and environmental testing. The cluster was found near a rail yard site known to be contaminated by creosote, a probable cancer-causing substance, according to the Environmental Protection Agency.
Greater-than-expected rates of adult cancers were identified in 10 census tracts near the Englewood Rail Yard, owned by railroad company Union Pacific since 1996, where creosote, a wood preservative, was used to treat railroad ties for decades until the 1980s. Creosote, absorbed into the ground, formed a plume that moved beneath an estimated 110 properties in the area.
"I am so angry," said Leisa Glenn, who owns a home in the area and organized with other residents to call for more extensive cleanup efforts, after finding out the study was published in August. "That's not showing consideration for us. It's like they don't care if we die."
This comes after an unnerving study by the Texas Department of State Health Services revealed that there was a significant uptick in cancer cases in the area, which sits right next to an old railroad facility now owned by Union Pacific.
Why the Survey Matters
"We know that the contaminants in the groundwater plume are carcinogenic and we know that this community has a cancer cluster—that means elevated cancer cases—and the TCEQ actually requested the cancer cluster analysis," Dr. Lauren Hopkins, the Houston Health Department's Chief Environmental Science Officer, said.
Hopkins said they know that there is a carcinogenic chemical plume contaminating underground water underneath approximately 110 homes in Fifth Ward and Kashmere Gardens.
"Right now, we know there is a cancer cluster here, and we know there is a groundwater plume, but there has not been a study that has looked at linking those two," Hopkins said.
Hopkins maintains that these surveys are the only way to get concrete, measurable information from the residents themselves and says the information could prove useful in future discussions about the next steps and potential solutions for these residents.
'Creosote Killed Me"
Residents from the Fifth Ward on Lavender Street created a community group called IMPACT Greater Fifth Ward to help organize a community response to the study and growing concerned. They wore shirts that read: "Cresote killed me."
Leisa Glenn, a community leader, pointed to the name on her shirt.
"'Lucille Long,' that's my mother's name. She died of two cancers," she said.
"'Johnny Ellis'… my grandfather," said another community leader and Lavender Street resident, Sandra Edwards, pointing to a name on her shirt.
Creosote is a chemical substance now known to cause cancer. It was used to treat wooden rail ties at the old railroad facility, now owned by Union Pacific, right across Liberty Rd and Lavender St.
The unnerving study by the Texas Department of State Health Services deemed the neighborhood a cancer cluster saying its findings show significantly more cases of lung, bronchus, esophagus and larynx cancers—the same cancers that happened to be linked with Creosote exposure.
HOUSTON, Texas (KTRK) — Residents of Kashmere Gardens in Fifth Ward say they have been dealing with a detrimental problem for years.
"All our neighbors are dead. We have one, two, three, four original people. Everyone else has died off from cancer," a concerned neighbor Sandra Edwards shared.
Edwards believes her beloved neighborhood has had a cancer problem for years due to the Union Pacific Railroad yard nearby.
In August 2019, a report was released by the Texas Department of State Health Services.
The group IMPACT, which was formed by neighbors and is assisted by Lone Star Legal, believes it backs up what it discovered years ago: that neighbors are right in the middle of a cancer cluster.
According to IMPACT, the wood preserving chemical creosote once seeped into the neighborhood's soil, creating a hazardous plume that moved beneath at least 110 homes and churches. The chemicals also contaminated groundwater.
In the report, the state identified 10 areas within Fifth Ward with a high number of cases of adult cancers of the lung, esophagus and throat.
Neighbor Richard Hudson says his family was personally affected by the contaminates.
"My mom died from ovarian cancer, my brother from stomach cancer," he said. "I don't think it's a coincidence."
Although the study does not determine the exact cause of the cancers, the EPA does associate them with exposure to chemicals found in the groundwater plume.
What's next for neighbors? Well, they'll continue their IMPACT group. They also most likely move forward with legal action. "They have proved we were right all along. We are humans. We bleed just like everybody else. We breathe just like everybody else. Why can't we live in clear air and clean neighborhoods like everybody else," Edwards asked.
In response, Union Pacific released this statement: "Union Pacific understands the community is concerned and is reaching out to the Texas Department of Health for more information about its findings."