Uncategorized
Hubris And Sea Level Rise In Miami
Building collapse could be a sign of things to come
All around Miami, signs of climate change are visible to the naked eye.
Sea levels around the region are rising an average of 9 millimetres a year, according to analysis of federal data.
That's triple the global average, leaving more than 120,000 properties at risk of being lost completely.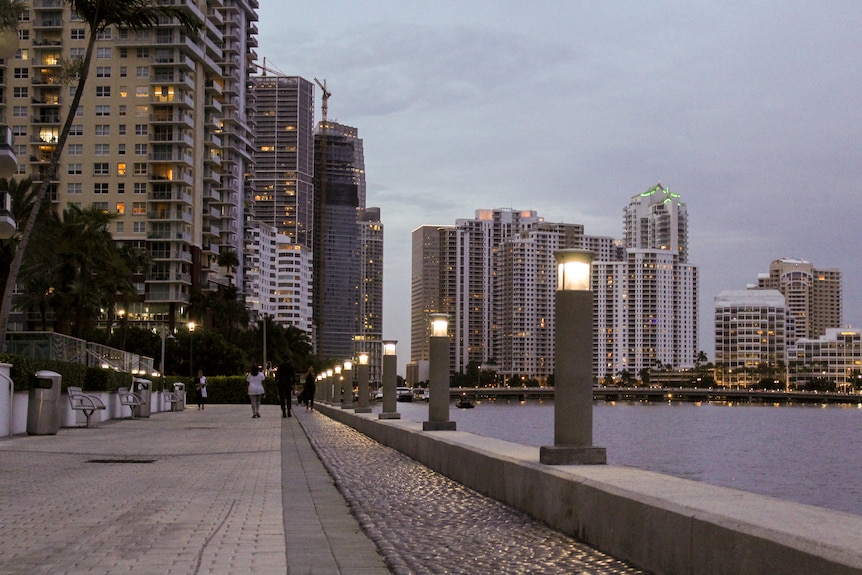 In the past two decades, so-called sunny day flooding has jumped more than 320 per cent, becoming such a common occurrence that residents can be seen paddleboarding down paved roads at high tide.
Much of the city is built on reclaimed wetlands and barrier islands, where engineers once chopped down protective mangroves and trucked in sand to cover over porous limestone.
Chloride ions, found in sea salt, are carried to the base of these structures by flowing water or humid hurricane winds. Chloride can eat through concrete, rusting metal bars and leaving a building's foundation shaky.
It's the kind of wear and tear that one can see walking through the city's historic districts, where pastel-painted art deco buildings lend the city its raffish flair.
In areas hit hard by climate change, only the rich can afford to stay
The rain fell steadily at Curt Dyer's Miami Beach, Florida, home on a mid-July day this summer. He opened the door to the garage and pointed to the flood already collecting in his driveway. He said it wouldn't be long until the whole garage flooded.
Curt Dyer and Bruce BenderCNBC
Even though he faces daily nuisance flooding, the 30-year Miami Beach resident said he is not considering moving. "It's paradise living here."
Dyer estimates he's spending about $250,000 in renovation costs to make his home more resilient to flooding. While that figure includes some upgrades to the cabinetry in the kitchen, the main structural change will raise the driveway 3 feet and pitch it so water will flow into the street. He's also raising his guest bedroom and bathroom 4 feet.
Jesse Keenan, associate professor of real estate at Tulane University, says these types of resiliency fixes, which are primarily available to the wealthy, create a game of musical chairs with home equity.